7 social statutes to lead your everyday business dealings
If you have a social business, a blog, an affiliation with a company, or you have a job, consider yourself lucky – at even 8%, the unemployment figure is still staggering – yet is pale in comparison to when the Depression Era boasted nearly a 37% unemployment rate. Adjusted for inflation, that kind of rate would level America, literally, in this day and age. Should you have an internet connection, food in the cupboards, and a nice rack to crash in, consider yourselves a winner by today's standards since many are struggling to get their 40 hours back.
Some, however, have struck it rich in mobile gambling and play to win.
Now that we are halfway through 2014, we can definitively say that this has been the biggest year for mobile gaming yet. While consumers have not exactly abandoned laptops and desktops, we have seen an explosion in the mobile industry, not just with smartphone usage, but also with tablets. Fun casino games on your mobile phone are socially fun, with many yet to come out in 2014 through 2015.
Here are seven social 'statutes' that you should follow when dealing in your everyday findings, transactions, and new collaborations.
1. Never Do Business With A Company That Isn't Registered
If you plan to be, or deal with, a thriving business, your first and foremost maneuver should be to 'put yourself out there' – local phone books, registered business listings through your domain, etc…ANY business that refuses to socially identify who they are have one intent – to rip you off. With the advent and widely accepted usage of social media, everyone will have some digital presence – LinkedIn, Facebook, Fark. Anything. This means that you should only do business with mobile gaming companies, IT tech support and even casino sites with caution.
2. Send Social Media Thank You Notes
Did someone that you did business with make a nice size purchase? Did you make a phone call that yielded good results? Get an interview? One of the greatest acts you can show to your fellow businessman/woman is humility. Do this by personally sending a thank you note via Twitter direct messaging, sharing a positive Facebook review or even sharing their content with all that you do business with. You'll see a difference.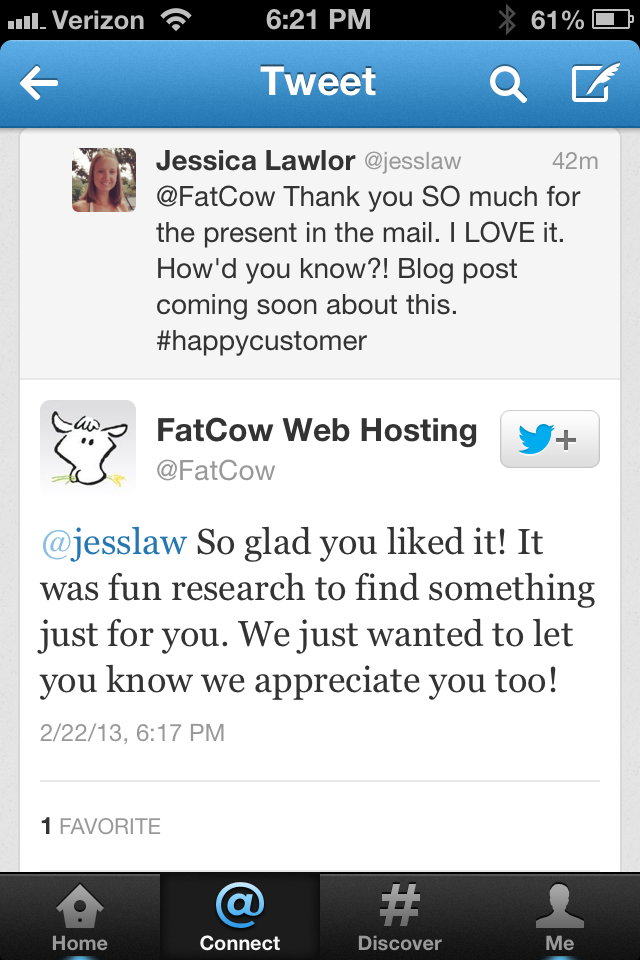 3. Add Signatures to Emails
Email is social. Let's clear this confusion now before throwing your hands up at this heading. Signatures are a simple name, phone number, email, logo and website. Showing others who you are tends to get you added to contact lists, invited to functions, etc. and will gain a larger social following, too.
4 Use Social Media for Its Intended Purpose
We all love to get on Facebook, Yearbook, etc. and shoot the breeze. Join groups and 'gab' with others that share your likes, and see the wealth of ideas flow. Some of my best contacts were derived from the social media front, yet choosing whom to socialize with speaks volumes about the business your operate. If you're offering tech support via social media, be mindful of the privacy of those you contact.
5. Stop Playing the Search Engine Game
Yes, stop fighting millions of other people, spending countless hours trying to get ranked in Google; search engines have us by the balls, per se, because they 'presume' we'll pay anything to be on their coveted front page. Some of the best websites out there have spent their countless hours placing feature-rich content on their websites and need not spend a dime because they are indexed then placed on the front page due to relevance.
Scope out your competition and see where they are; make a comparison to their websites as opposed to yours, and make sure that you have your content that simply beats them socially. Big Brother is watching, highly astute marketing firms like Blue Fountain Media can remedy your woes, and Google will reward a complete social media content strategy.
6. $1 Will Not Turn Into $10,000 in Eight Days
Stop fooling yourself into putting money into another shyster's pocket. That one dollar is simply a poor man's way of not wanting to make a living on his own – so he/she turns to internet 'pipe dreamers' to bilk their thousands and/or millions of dollars from. If the email / advertisement is THAT outlandish, follow your gut instinct. Save the buck for the Coke machine – and avoid any social media chain messages as this will denigrate the reputation you strove so hard to achieve.
7. Remember Where You Started
Never, ever forget where you began. If on a shoestring budget, a part-time waitress job, or mowing lawns, remember how you got where you were today, and share that knowledge with others. It can, and will, better our business ventures for generations to come by sharing positive experiences with others.
I'd say that 99% of building social media rapport is taking your offline charisma, online knowledge and will to survive in business seriously. 1% is, of course, that one lucky break.

Newsletter Signup
Subscribe to our monthly newsletter, and we'll send you insights and opinions on the online advertising industry.