A Sad Farewell to the King of Fitness, Jack LaLanne.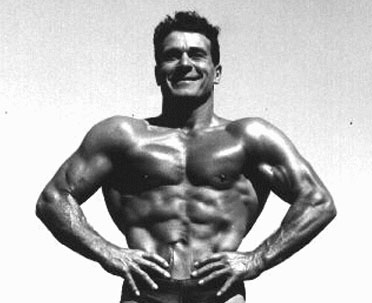 On January 23, 2011, beloved Jack LaLanne passed away at the age of 96 due to respiratory failure caused by pneumonia. He died surrounded by loved ones and in his home in Morro Bay, California.
He lived an exemplary life, devoted to his health and his family while inspiring countless others to get moving and keep moving. He seemed to have mastered the art of happiness and purposeful living. I never saw him without a smile on his face or an encouraging word for others.
Even as a little girl, I remember watching his very famous Jack LaLanne Show with an odd fascination. Each day, the show opened with Jack doing his signature move, Jumping Jacks, in his unforgettable one piece exercise suit and ballet shoes. I just knew I was in for some serious training. His "gung-ho" attitude was contagious. "First we inspire them, then we perspire them" was one of his most famous mottos.
If you exercise and take care of yourself, you've no doubt been influenced by this man, and you might not even know it. His impact was being felt as early as the 1930's when his concepts must have seemed a little far out. He was 40 years ahead of his time and most doctors thought he was a charlatan and a nut.
Undeterred, he persisted and became the first to have a syndicated television show promoting exercise and nutrition—The Jack LaLanne Show. He was the first to promote a healthy shake as a meal replacement for weight loss, the first to open a health club with weights and the first to offer a nutrition bar inside a gym. He even promoted the benefits of weight lifting for athletes, seniors, and women, which was unheard of during that era. The modern world of exercise and nutrition is a direct reflection of his teachings and innovations.
Early in life, after admitting to himself that he was a sugar addict and junk food junkie, he cleaned up his act and vowed to learn everything he could about health and fitness. He was inspired by famous nutritionist Paul Bragg (Bragg's Liquid Amino Acids) and he was part of an era in which a small group of health and wellness gurus like vegetarian Dr. N.W. Walker, and Dr. Bernard Jenson were breaking new ground by promoting healthy, clean living consisting of a (mostly) vegetarian diet and exercise. Juicing was integral to all their teachings.
Continued on the next page