25% of Brits Watch Most of Their TV on Demand
I'm rather proud to say that I don't own a tv, with any sport I watch generally done via my computer or down a local pub. It seems that this trend is growing in Britain, with news today that 26% of the population watching more television on demand rather than via traditional linear TV.
The findings come from a YouGov survey into the TV watching habits of the nation. The on demand trend was most prevalent amongst the 18-24 age group, with 41% of them watching their TV on demand. This compared to just 15% of the 55 and over age group.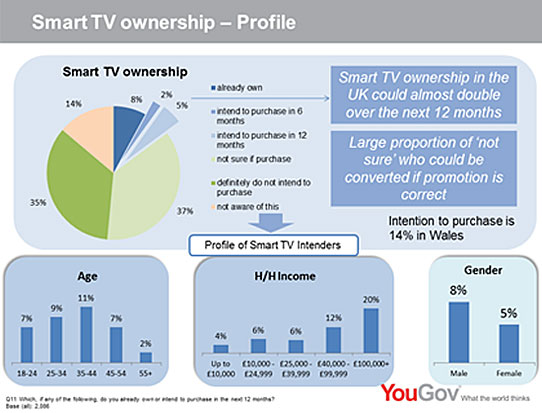 YouGov suggest that the trend has been driven by the rise in televisions that are connected to the web, thus allowing viewers access to a range of online content.
Among people who own Smart TVs (ones that connect directly to the Internet without requiring any other device) over a third (35%) say that the majority of their TV viewing is 'on demand'. This is also the case for over half (53%) of 18-24 year olds with a Smart TV and half (51%) of Smart TV owners with pre-school children.
They label this type of usage TV 2.0, with the viewer determining the schedule rather than the broadcaster. Whilst linear TV remains dominant, they see the trend shifting rapidly towards on demand viewing.