Cover Your Bed for Valentine's Day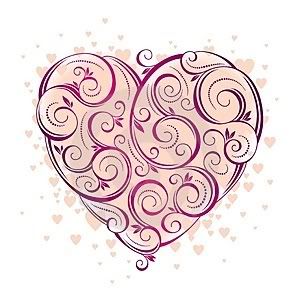 Valentines day is just around the corner. It is a day that couples show there love for one another either through words, actions or gifts. The typical gift that is given on this special occasion is either chocolates, perfume or flowers. Yes this may be amusing to some woman but why not change things a bit this Valentines Day. Why not give her beautiful bedding that will make her feel like the queen that she is. A Duvet set has the effect of making any woman feel like royalty. But which type of duvet set would be best? I suggest a floral duvet. Woman do love flowers and the good thing is that these flowers will not die. You can still get her flowers and chocolate and use it to your advantage with the duvet bedding. You can make it a night she will never forget.
Did you know that the colors of a flower have meaning. We all heard how certain colors can affect the way we think. A yellow flower can bring to you feelings of joy and delight. It is the perfect gift for a close friend. A white flower can be used as a sign of purity, loyalty and sincerity. It makes a great wedding gift. But when it comes to love, a red rose duvet is the one you would want to get for Valentines Day. The red symbolizes love, beauty and passion.
When getting the bed set, spread the rose bedding on the bed. Buy a couple of white candles. Unscented is best. Not everyone is found to the strong aromas some candles may have. Place the candles around the room. Place a beautiful dish with strawberry and chocolates next to the bed with a bottle of her favorite wine.
This will be for dessert. Place one single rose in between the pillows and play some slow music. When she arrives at the door, place a blind fold over her eyes and lead her to the bedroom. When she takes off the blind fold, she will definitely be pleasantly surprised. Not only will she get a romantic night, she will also be getting a beautiful floral duvet cover that she will treasure forever.