New Air Route between Havana and Tokyo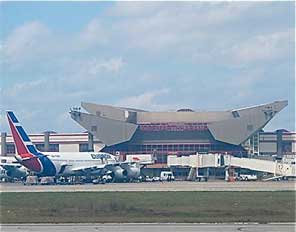 Cuba expects to receive more than three million tourists in 2013, and will promote its attractive options to travelers around the world. The Ministry of Tourism (MINTUR) announced a new air route between Tokyo and Havana, starting with two charter flights scheduled for August. These trips are in response to a bilateral trade agenda that includes the participation of the Cuban agency Cubatur and several Japanese agencies.
The new air operations will allow Asian visitors to enjoy the Cuban tourist attractions. The island is a destination for excellence in the Caribbean because it concentrates a wide range of options for leisure, supported by its diverse culture, nature and traditions. Although the sun and beach destinations continue to be the favorites among visitors to Cuba, diversifying offerings is a priority for the tourism authorities.

The text explains that Japan is among the potential source markets of tourists to Cuba. The new air operations will increase the number of visitors from Japan in the medium and long term. In addition, these flights to Cuba will provide Japanese tourists to visit facilities of natural cultural heritage, together with the hospitality of the locals. The first flight is scheduled for Wednesday August 1st, arriving in Cuba in the evening, while the second is scheduled on March 8th.
Continued on the next page