6 Reasons to Become a Pinterest Fan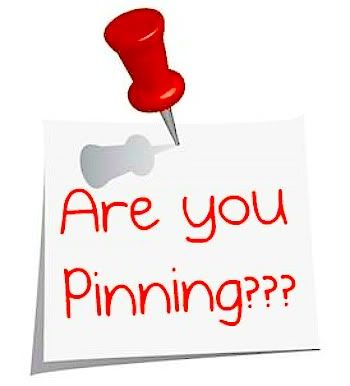 If you pin it, they will come.) And there's nothing more rewarding than when one of your pins gets "repinned" by boatloads of Pinners. Total Pinterest nirvana. Still need convincing? Here are six reasons to get on the pinning bandwagon:
1. It's like having your own personal fashion consultant (bring on the leopard booties)
2. You'll automatically become clever (e.g. when your guests oooh and ahhh over the lemon and lime ice cube idea you got from Pinterest)
3. You'll become a kick-butt cook (next time your mother-in-law knocks your cooking you can make her eat her words when you bust out the chocolate crème brulee that you caramelized with a mini blow torch)
4. It's like Xbox for women (video-game playing hubbies: eat your hearts out)
5. You'll tap into creativity that you had NO IDEA you had (that DIY braided scarf you made via Pinterest's DIY section is rocking your fashion world)
6. It's visual "eye candy" (who knew one could find an image of bacteria as visually entertaining as bacon wrapped pretzels?)
If you're already an expert Pinner, then this is all old hat to you and you're already in the pinning know. Oh, how we love you, Pinterest. I am convinced the phrase "are you pinning" will become as commonplace as "Tweet me."
Whew. Thank goodness I'm no longer a novice!