Dr. Watson, I Presume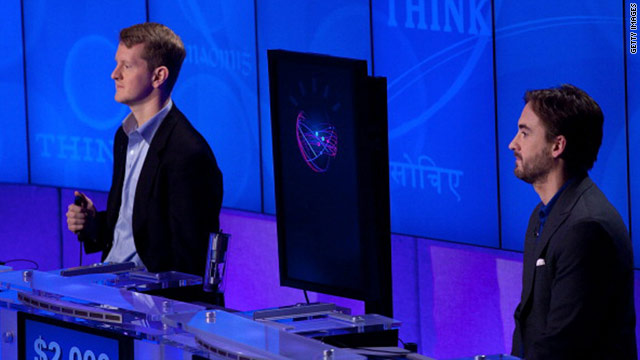 While watching IBM's Watson supercomputer mercilessly gut Ken Jennings and Brad Rutter over three days of riveting Jeopardy competition, one thing became crystal clear to me: I'm replaceable.
I'm a diagnostic radiologist. I spend my days poring over reams of images that are little more than shadows in shades of gray, trying desperately to discern the pathologic from the normal. Often, what makes the difference is some tiny subtle dot or streak of white in a place that's supposed to be black, or some almost imperceptible darkness on a field of white.
When I first started back in the 1980's, most x-rays consisted of two or three pictures and CAT scans had just been introduced, with a CT of the head containing perhaps ten images. The work was manageable. In 2010 a CT or MRI of the body can have literally thousands of images to review. The eyes grow weary and the brain is overwhelmed with information overload.
I've been saying for years that my job could be performed by a well-trained baboon. It's just that up to now, no baboon has had enough training. I think Watson has changed that. The degree of nuance Watson demonstrated with language interpretation is the degree of nuance a computer would need for image interpretation. Just as Watson had the whole of Western literature and the databases of a dozen Encyclopedia Britannicas at its digital fingertips, a similar device could have every word and picture of a hundred and twenty years of radiology research stored on a single super-cooled hard drive.
When the imaginary computer discovered a particular set of findings within an imaging data set, it would do what Watson did. It would generate a list of possible diagnoses and assign each a probability. It would never have to struggle to remember what a particular spot in combination with a corresponding streak on a CT of the chest or abdomen meant. It would know. And just like Watson, it would know when it didn't know, and then it would ask for a consultation with a human…but that wouldn't happen much more often than Jennings or Rutter beating Watson to the buzzer.
Twenty years from now, I predict that most imaging studies will be read and reported by a device with artificial intelligence. The computer will be more accurate than I ever was. It'll never get tired or need a coffee break. And it will never be distracted by the internet…because, after all, it will BE the internet.